PFM Capital Insights Newsletter – Summer 2023
Welcome to the newest edition of PFM Capital Insights!
The following insights aim to provide you with current and relevant information about PFM Capital Inc. and its portfolio companies. We thank you for your continued support of PFM, its portfolio companies, and funds under management.
---
New Portfolio Company: Sexton Family of Companies!

PFM Capital Inc. is proud to announce the acquisition by its funds under management of a majority interest in Sexton Family of Companies ("SFOC") in collaboration with BDC Capital, and Roynat Equity Partners.  Brian Kusisto, the current SFOC chair,  will continue with the company as a board member and Sexton Investments will retain a portion of its ownership interest. This significant transaction positions SFOC for its forthcoming phase of expansion, ensuring the preservation of its esteemed culture, values, and time-honored traditions that have contributed to its prosperity for over 50 years.
SFOC is a distribution, buying group and transportation business in the building materials industry and is comprised of five businesses including Sexton Group, Kenroc Building Materials, Builders Choice Products, Sexton Transport and Tage Davidsen Drywall Supplies.  Kenroc started in 1967 from humble beginnings with one location in Regina, SK.  Since then, SFOC has flourished into a dynamic and resilient combination of businesses that employ over 260 talented people that serve customers and members throughout Canada.
Read about the history of SFOC!
---
Portfolio Company Exit: Certarus Ltd.   

Superior Plus Corp. ("Superior") announced the closing of its acquisition of Certarus Ltd. ("Certarus") on May 31st, 2023.  The cash-and-share transaction valued Certarus at $1.05 billion based on Superior share price at the time of the deal announcement. Superior indicated the deal is highly complementary to its energy distribution platform, is accretive to CFPS, and expands Superior's low-carbon energy offering to include compressed natural gas (CNG), renewable natural gas (RNG), and hydrogen.
Since its inception in 2012, Certarus became the North American leader in the delivery of CNG and hydrogen to industrial and commercial customers. Certarus boasts the largest fleet of carbon fiber trailers in the world, which coupled with leading-edge compression and distribution systems, enables it to safely provide lower-emission fuels to customers.
Certarus became an investee company of funds managed by PFM during its last equity raise in December 2017, and the position increased over time on the secondary market. PFM was proud to be associated with such a visionary company that operationally and financially executed at a high level for a sustained period.
Read more about Certarus Low Carbon Energy Solutions! 
---
New Portfolio Company: Woodland Development Corp.   

Funds managed by PFM were pleased to be among the lead investors in Woodland Development Corp.'s  ("Woodland) March financing. The financing was completed to fund an asset acquisition in SE Saskatchewan from an intermediate oil and gas producer. Woodland has assembled an enviable management team with extensive experience in SE Saskatchewan and beyond. The Fund Manager believes the investment offers a good risk-adjusted return based on the strength of the management team, as well as on current valuation multiples, and industry and asset fundamentals. Combining these attributes with reasonable leverage on the balance sheet and hedging, we believe Woodland can produce a healthy free cash flow which in turn can be redeployed for growth (organic or M&A) and/or distributed to shareholders.
---
Announcing NEW Fund: Apex IV   

We are delighted to announce the establishment and continued fundraising of our latest private equity fund, Apex IV Investment Fund Limited Partnership. Apex III, a $103MM Fund, is fully placed and consists of a strong diversified portfolio of private Western Canadian-based businesses. As we continue to raise capital in Apex IV, our strategy remains the same. In the first Closings, the Fund was established at over $98MM, with a final closing set or Q3 2023. We appreciate the continued support of many long-term LPs and are excited to welcome new LPs into the Fund.
---
Meet the Team
Click here to learn more about our experienced management team.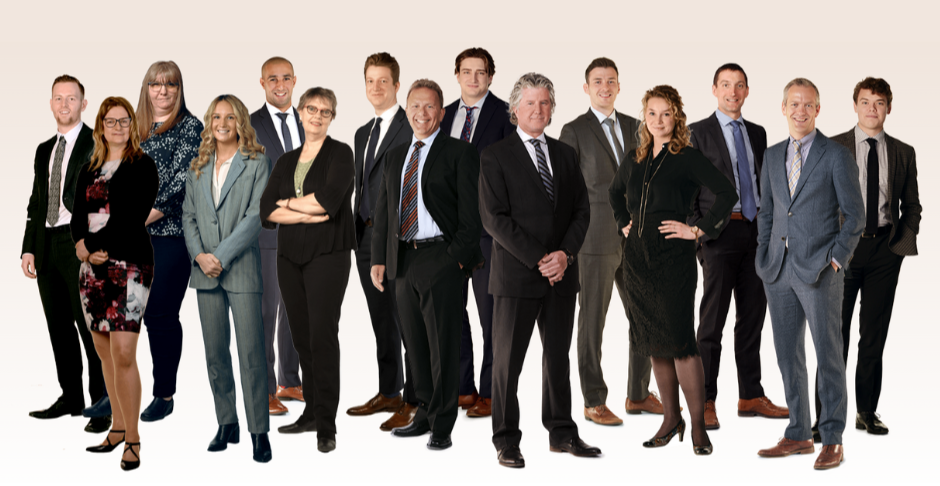 ---
Additional Information
Investment Highlights– Read about PFM Capital's Investment Highlights
Portfolio Holdings – Learn about PFM Capital's current investee companies
LinkedIn– Follow PFM Capital on LinkedIn
---

---
For investor relations inquires, please contact:
Austin Bentz
Investor Relations Associate
2nd Floor 1925 Victoria Ave. Regina, SK S4P 0R3
P: 306-533-9170 F: 306-791-4848